The New CORONAVIRUS (CoVID19) - a game changer for globalization!?
HOW is the CORONAVIRUS affecting yoU and HOW will it change the world?
Author: Cristian FRANCU
We may not have a confirmed medical pandemic (yet), but we do observe an "economical pandemic". No one really knows how much the disease will cost and how much it will spread. Yet in a world that's more intertwined than ever a pandemic effect will be devastating for some industries and some players.The international tourism industry is and will be very affected. And It only takes one missing bit or piece to stop an entire assembly line in the electronics or car manufacturing industry. Stock markets are already reflecting the growing risk of a much bigger problem - a possible confirmed pandemic will hit the global economy hard.
>> Let's TALK about HOW the Coronavirus is affecting you - your business, your industry, your city or your country!?
>> And let's find SOLUTIONS, collaborative approaches & actions to help or to avoid worse case scenarios!
Pékin : journal d'une quarantaine https://www.arte.tv/fr/videos/095527-000-A/pekin-journal-d-une-quarantaine/
1

Vote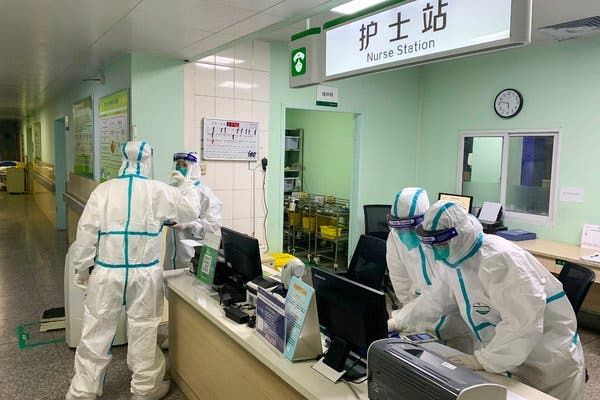 If I was a conspiracy theorist I would assume the government(s) man-made this little coronavirus to save them a few bucks in the future: A virus to kill many of the 'old farts' that suck up the old-age pensions, to kill some of the weak unfit middle-...
0

Vote
The French government said this Saturday that Gatherings and Public Events that gather more than 5,000 people are temporarily banned, in the context of Covid-19 epidemics. >> why 5000? 4999 is safe but 5001 not? :-)
0

Vote
#milanononsiferma #nonmifermo #Italynonsiferma Italy will not stop! Milano will not stop! We are fearless!
0

Vote
Want solutions? Here mine: Pump resources into critical care units as a matter of extreme urgency and safeguard the medical staff first and foremost. The covid19 Outbreak is probably not containable now, but we need to give the 5% of sufferers...
1

Vote
7 international news about the #CoVid19: [1]. Italy remains the main focus of Infection in Europe / [2]. WHO: "Coronavirus spreading faster outside China" / [3]. 7 European Countries announced new confirmed infections. / [4]. Hundreds of guests...
1

Vote
I think the likely outcome is that #Covid19 will ultimately not be containable! It is a deadly virus - but not that deadly!! It kills 2% of the infected. The illness is not that severe and the infected do not feel the symptoms fast. They do not...
0

Vote
How do u imagine the world within 3 or 6 months? >> Will we be free of the coronavirus OR in a world chaos? >> Will the Coronavirus be contained - with less and less new confirmed cases OR will a world pandemic be confirmed?
0

Vote
Want to stop the virus? Here is my Solution: World wide quarantine for 40 days and freeze stock markets and business for 40 days. Thats the only thing we can do It together!
0

Vote
I am from the United States and just wanted to say that to all who are battling this disease I am so deeply sorry. It is affecting me and my family in a different way. We are geoduck clam divers and ever since the market shut down it has impacted o...
0

Vote