Upgrade Democracy is becoming U Democracy, iCEEfest is becoming Upgrade 100.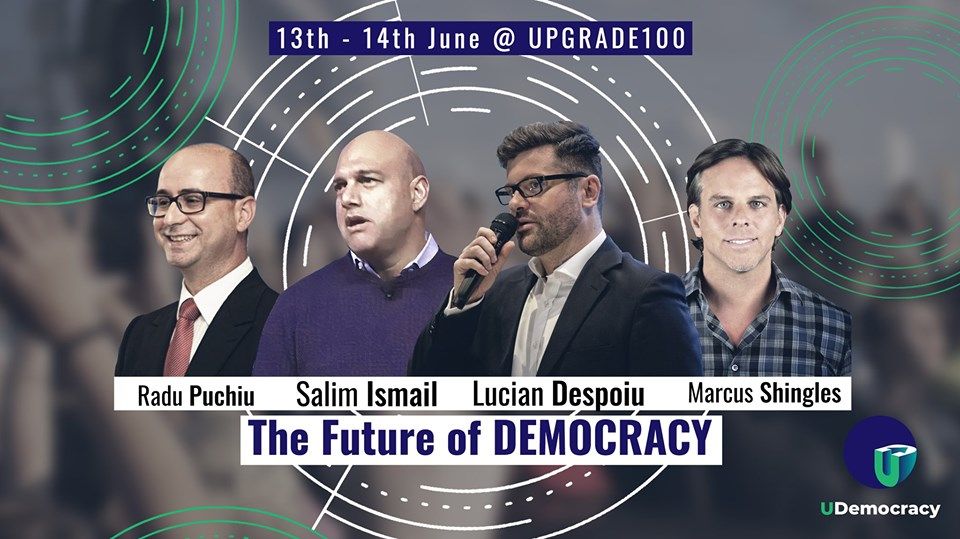 This year we're continuing our Tech & Democracy event, part of the top digital transformation festival in Europe: UPGRADE 100 (the new iCEE.Fest).
Upgrade Democracy is becoming UDemocracy.
The stakeholders of democracy are joining forces to understand and debate what's next in a society where technology can (and will) disrupt the concept of democracy itself.
UDemocracy @ UPGRADE 100 is yet again organized by Majoritas Global, through "Majoritas Academy" and its partners.
And you are all invited to attend our event!
You can choose to participate in The First Day (Thursday, 13th of June).
If you are also interested in the Second Day (Friday, 14th of June) – please let us know. The second day will be an "Invitations only" private event in the VIP Room.
We challenge YOU (*U) to Upgrade Democracy using Technology - through collaboration, education, innovation and action.
✔ Coming together is a Beginning;
✔ Keeping together is Progress;
✔ Working together is Success!
How do Technology and the Internet impact democracy, governance, and public communication? That's one of the questions we are going to ask and answer during the UDemocracy event.
The First Day - Thursday, June 13th
The first day of the UDemocracy event consists of a series of public presentations (U Talks), debates (U Debates - pros and cons on alternative systems of democracy), pitch of ideas (U Challenge) and panels focused on how citizens, communities and political decision makers can communicate and act collectively for the benefit of the citizens. Together we will start to Reinvent the Power of U.
Here you can find The First Day - Thursday's Agenda: https://www.iceefest.com/agenda-2019?stage=FOCUS%20Stage%204
The Second Day - Friday, June 14th
The second day of the UDemocracy event will be a 'behind closed doors' series of presentations and discussions about the future of democracy and about how technology and data can help us upgrade democracy.
This will be an exclusivist event, in the VIP hall. (Only 50 seats – Invitations Only)
In the VIP room, we will have some special presentations for our close and important partners and collaborators.
Only for our special guests, Friday afternoon, we will have a special panel talk with Salim Ismail (co-founder of "Singularity University", board member in the "XPRIZE Foundation" and author of the "Exponential Organizatios" best seller business book).
Stay tuned to find out More about our Event in future articles on the UDemocracy.net platform!